OUR BLOG
Comprehensive Healthcare provides a wide range of innovative behavioral healthcare services to meet individual, family and community needs. We are a private nonprofit organization delivery recovery-oriented services throughout Yakima, Kittitas, Klickitat and Walla Walla counties, and in portions of Benton & Franklin counties.
03/24/2020 8:40 pm

Amid Pandemic, Behavioral Health Services Continue

Amidst the coronavirus outbreak, behavioral health services like the ones provided by Comprehensive Healthcare also continue while other industries are told to halt work or to work from home. People sometimes forget that healthcare includes mental health and substance use treatment. The tenants of these services include connection, engagement, acceptance and appreciation of strengths; generally offered th...

03/19/2020 6:15 pm

A doctor's advice: Tips on staying healthy and sane during the coronavirus outbreak
03/17/2020 11:38 pm
Prevention and Control of Coronavirus (COVID-19)
Hand Washing
Practicing good hand washing is the best way to help stop the spread of respiratory illnesses.
03/17/2020 10:58 pm
Coping With Stress During a Time of Crisis
Social distancing can take a toll (after all, most of us are social creatures). Find alternative ways to take care of you and your family.
1. Unplug.
Take breaks from watching, reading, or listening to news stories, including social media. Hearing about the pandemic repeatedly can be overwhelming.
2. Take care of your body.
Take deep breaths, stretch, or meditate. Try to eat healthy, well-balanced meals, exercise regularly, get...
03/16/2020 1:57 am
Comprehensive Healthcare's Response to The COVID-19 (Coronavirus) Outbreak
Comprehensive Healthcare is currently called to take certain precautions in response to the rapidly spreading COVID-19 (coronavirus) outbreak. Our efforts are geared toward protecting our clients and community, and to reduce the stress and anxiety that many individuals may be experiencing.
We would like to remind clients and visitors that we are taking many necessary steps to limit the spread of this illness. We encourage everyone t...
01/17/2020 10:26 pm
January is National Slavery and Human Trafficking Prevention Month
U.S. law defines human trafficking as the use of force, fraud, or coercion to compel a person into commercial sex acts or labor or services against his or her will. The use of force, fraud, or coercion is not necessary for victims under the age of 18. Any inducement of a minor into commercial sex is considered human trafficking.

...
12/12/2019 7:25 pm
Judy Newland, Addiction Treatment Supervisor, Retiring After 41 Years
Judy Newland's ?rst day of work at Comprehensive Healthcare was October 1, 1978 – 41 years ago! Originally from Yakima, Judy attended East Valley High School, and Yakima Valley College where she earned her Associate's, Bachelor of Social Work and later got her got her Substance Use Disorder Professional certi?cation. When Judy ?rst began working at Comprehensive Healthcare, she was doing outpatient treatme...
11/18/2019 9:43 pm
Integrating Crisis Services With Law Enforcement
What happens when a mental health professional rides along with law enforcement? Lots of good things, according to Yakima County Sheriff, Robert Udell.
"After 28 years in law enforcement this is the best program involving mental health services that I've seen."
The program that Sheriff Udell is talking about embeds a Designated Crisis Responder (DCR) in the patrol vehicle with law enforcement officers. Whe...
11/18/2019 8:05 pm
Comprehensive Healthcare Children's Services: Delivering Effective New Programs
Comprehensive Healthcare's leadership in Evidence-Based Practices (EBPs) extends to vital services for children. Providing behavioral health solutions for children and families helps address growing needs in communities throughout Comprehensive Healthcare's service area.
New, Mission-Driven Services
Every new Comprehensive Healthcare program or service goes ...
11/08/2019 10:15 pm
Army Veteran Finds Help at Comprehensive Healthcare
"For me, I can't imagine being where I am right now, doing it any differently.
Not all wounds are visible on the outside. Veterans who serve in the military are at a higher risk of developing Post-Traumatic Stress Disorder (PTSD), and veterans are twice as likely to die by suicide than civilians. Veterans also make up approximately nine percent of all homeless adults in the United States.
11/08/2019 6:56 pm
A Leader in Evidence-Based Practices
Evidence-Based Practices (EBPs) are research and measurement-based care using standardized measures to track outcomes. In other words, care programs that have a history of proven results with data that can help providers determine effective treatment for individual clients. For over a decade Comprehensive Healthcare has been recognized as a leader in its commitment to implementing evidence-based practices and programs. Comprehensive Healthcare has added 19 EBP therapies and ...
11/08/2019 6:23 pm
Providing Behavioral Health Services To Rural Counties
Jodi Daly, Ph.D. Comprehensive Healthcare President & CEO
Comprehensive Healthcare serves many rural counties in Washington State. Providing behavioral health services to rural communities involves unique challenges. Comprehensive Healthcare, CEO, Jodi Daly, Ph.D., elaborates on the unique challenges and the opportunities that are part of delivering behavioral healthcare to rural communities.
10/24/2019 11:37 pm
Jamie's Story
Jamie is a client at Comprehensive Healthcare and has been diagnosed with an anxiety disorder, and also has an alcohol addiction.
"I first started drinking when I was 17, but it was just weekends or with friends. It started getting really bad when I was in college," said Jamie.
When Jamie was 18, she left home to attend college at University of Washington in Bothell. She was away from home, transitioning into in...
10/22/2019 3:30 pm
October is Domestic Violence Awareness Month
Domestic Violence Awareness Month evolved from the "Day of Unity" held in October 1981 by the National Coalition against Domestic Violence. The "Day of Unity" evolved into a week, and in October of 1987, the first National Domestic Violence Awareness Month (DVAM) was observed.
Programs in Washington State have begun referring to DVAM as Domestic Violence Action Month, using the na...
10/11/2019 8:06 pm
Local Law Enforcement to Participate in Crisis Intervention Training
(October 7, 2019 - Yakima, WA) - Comprehensive Healthcare is facilitating a certified 40-hour Crisis Intervention Team (CIT) training for full-time, general authority Washington police officers in collaboration with the Moxee Police Department, the Washington State Criminal Justice Training Center (CJTC), and the Yakima County CIT Planning Committee. Approximately 30 officers representing local law enforcement agencies throughout Yakima County will begin CIT training on Octo...
09/30/2019 11:32 pm
Gino's Story – "We are human; we are made to fall and get back up"
All stories of recovery are unique. For Gino Lister, recovery has been a journey of falling (falling a lot, and falling hard) but finding the courage to get back up.
When Gino was a child, he, his step-father (Gino's primary father figure) and mother moved from the Yakama Nation to Boston. When he was young, his parents noticed his natural, athletic talent for playing baseball. They got him involved in little league, and he played in school&md...
09/18/2019 8:02 pm
Comprehensive Healthcare Achieves Highest Level of Performance for Co-Occurring Disorders Treatment during State Assessment in Yakima
The Outpatient Co-occurring Disorders Treatment program at Comprehensive Healthcare in Yakima has been recognized by the state of Washington as a Dual Diagnosis Enhanced program. During the state surveys that took place in July, Comprehensive Healthcare scored 4.83 out of five, of which only 1 percent of the surveyed programs in the state of Washington achieve. The Dual Diagnosis Enhanced program rating is the highest level of pe...
09/18/2019 5:49 pm
Comprehensive Healthcare Achieves Highest Level of Performance for Co-Occurring Disorders Treatment during State Assessment in Pasco
The Outpatient Co-occurring Disorders Treatment program at Comprehensive Healthcare in Pasco has been recognized by the state of Washington as a Dual Diagnosis Enhanced program. During the state surveys that took place in July, Comprehensive Healthcare scored 4.28 out of five. The Dual Diagnosis Enhanced program rating is the highest level of performance a treatment program can attain and indicates that the outpatient services provided by Comprehensive in Pasco are wel...
07/10/2019 9:26 pm
Young Clients of the Long-term Inpatient Program at Two Rivers Landing, Give Comprehensive Healthcare an "A"
Comprehensive Healthcare was given an 'A' during their annual audit by the Washington Children's Long-term Inpatient Program (CLIP). During their visit, CLIP conducted interviews with clients, asking them about being in the facility, how the people treated them and what grade they would attribute to Comprehensive Healthcare. They also interviewed staff.
"I am honored to congratulate the team at our Two Rivers Landing Facility...
07/05/2019 5:19 pm
Local Therapists Making Monumental Impacts in the Lives of Youth and Our Communities
Multisystemic Therapy – Family Integrated Transitions (MST-FIT) team at Comprehensive Healthcare in Pasco is making waves of positive influence for the youth in the Tri-Cities communities. The program assists youth who are in the criminal justice system or have been in juvenile detention and currently on probation or parole. In 2018, Comprehensive Healthcare in Pasco found that 84% of the youth who complete the program do not recommit a crime and 94% remain in the home...
05/31/2019 4:46 pm
May is Mental Health Awareness Month: A Message from Comprehensive Healthcare CEO, Jodi Daly, Ph.D.
May is set aside to focus on mental health and its place at the table as a critical health problem in the United States. The month was packed with media and local events in an effort to increase people's attentiveness to "why" we should all be aware and interested in this topic. I hope that you or a loved one were able to participate in Comprehensive Healthcare's community offering of Mental Health First Aid, the various lunch and learns, or had an op...
05/20/2019 9:23 pm
Press Release: Comprehensive Healthcare Achieves Behavioral Health Care Accreditation from the Joint Commission
(Yakima, WA – May 20, 2019) – Comprehensive Healthcare today announced it has earned The Joint Commission's Gold Seal of Approval® for Behavioral Health Care Accreditation by demonstrating continuous compliance with its performance standards. The Gold Seal of Approval® Read More
04/05/2019 9:30 pm
Comprehensive Healthcare Opens New Evaluation and Treatment Center in Selah
March 27, 2019 - Yakima, WA – Comprehensive Healthcare is hosting an Open House on April 16, 2019 at 5:30-7p.m. in their new evaluation and treatment center located at 609 Speyers Rd in Selah. This new facility serves adults with mental health disorde...
04/02/2019 8:13 pm
I Ask
I Ask
by: Debbie Brockman, Program Manager, ASPEN Victim Advocacy Services
April is Sexual Assault Awareness Month. The goal is to raise awareness about sexual violence, the impact it has on our communities, and to educate the community about how to prevent it. This year Sexual Assault Awareness Month is celebrating its 18th anniversary with the theme "I Ask". It is important to raise awareness about sexual violence but our ultimate g...
09/05/2018 10:58 pm
I Hate the Word "Enable": Getting Blamed and Shamed When You Have a Child with an Addiction
I Hate the Word "Enable:" Getting Blamed and Shamed When You Have a Child with an Addiction
by Kathy Ketchum, Pare...
08/08/2018 8:42 pm
Care Integration: Why Give a Hoot?
You may have heard the phrase "care integration" around your healthcare center. But what it is? Here's a little background:
08/03/2018 10:33 pm
You're Invited: Recovery Month Community Potluck
September is National Recovery Month, and you're invited to join Yakima Valley Voices of Recovery for the 13th annual Community Potluck!
When: Saturday, September 8, 2018 from 11:00 am to 3:00 pm
Where: Sarg Hubbard Park (111 S. 18th St., Yakima WA 98901)
What to bring: Potluck item (salad, dessert, fruit) and lawn chairs
Cost: FREE
Yakima Valley Voices of Recovery will provide beverages, hot do...
07/06/2018 7:05 pm
Exploring Action for Happiness
Founded in the UK in 2010, Action for Happiness (AFH) is a global movement of people committed to building a happier and more caring world. With close to 118,000 members in 174 coun-tries, the goal of AFH is to see a fundamentally different way of life, where people care less about what they can get just for themselves and more about the happiness of others. Members of the AFH movement make a simple pledge: to try to create more happiness in the world around them. AHF provides ideas and re-so...
06/21/2018 10:31 pm
Women and the Opioid Epidemic
The opioid crisis is becoming one of the most talked-about problems of today. To look at the problem from a slant on gender brings about multiple considerations. Statistically it is reported more men are dying of overdose than women, but the death of women by overdose is rapidly increasing. More than 71,800 women have died in the county due to prescription opioid overdose since 1999, according to the Center ...
05/25/2018 5:28 pm
13 Reasons Why: A Toolkit for Youth, Parents, Educators, Clinicians, and Media
Following the Netflix release of 13 Reasons Why in 2017, many mental health, suicide prevention, and education experts from around the world expressed a common concern about the series' graphic content and portrayal of difficult issues facing youth. Resources and tools to address these concerns were quickly and widely disseminated in an effort to help parents, educators, clinical professionals and other adults engage in conversations with youth about the themes found i...
05/04/2018 5:09 pm
Mental Health Awareness Month: #CureStigma
Since 1949, May has been celebrated as Mental Health Awareness Month. As Comprehensive Healthcare CEO Dr. Jodi Daly says, this is a time to consider and reflect on which mental health-related issues effect our communities. Increasing economic struggles combined with stress at work, family demands, and increased violence have increased the use of mental health services across the country.
Reports suggest that one in five people experience a mental illness, one in 24 experience a seriou...
04/06/2018 10:50 pm
Treating People with ADHD and Substance Use Disorders
If the title of this blog brought some discomfort, there's a good chance you are a therapist, medical provider, or a client. Why does this phrasing evoke discomfort in some? And can we develop a discussion and understanding that will better serve us all? In speaking with some...
03/13/2018 4:23 pm
Walla Walla Residential Treatment Facility Opening 2018
Construction is underway at Comprehensive's new residential treatment facility in Walla Walla county! The 16-bed adult residential treatment facility is now framed up at 1250 Commercial Drive in College Place, not far from our existing Comprehensive offices. The project brings to life a vision announced in 2016 for an increase in residential mental healthcare in the Walla Walla area. Services will be offered on two tracks: ...
02/23/2018 9:41 pm
The Opioid Epidemic: Looking Beyond What is Visible
By Miguel Messina, Vice President, Substance Use Disorder Treatment Services
In reflecting about the opioid crisis and the epidemic of drug use in the US, I wonder what went wrong and why situations such as this happened. It is always easy to scapegoat an issue by blaming those who are harmed and who suffer the most (that is, blaming the addicted person) rather than looking for answers in places that might create confusion, anger or grief. What is becoming clear to me is that...
02/08/2018 7:58 pm
Suicide Prevention in the Wake of Logan Paul
After facing multiple waves of criticism for uploading disturbing footage of a dead body found in Japan's "suicide forest," YouTube star and vlogger, Logan Paul, has uploaded a new video – this one about suicide prevention ("Logan Paul Issues Suicide Awareness Video, In Return To YouTube, NPR, January 25, 2018).

<...
01/08/2018 7:11 pm
Strong Families/Familias Fuertes Classes Offered this Winter
It's a new year, and Strong Families/Familias Fuertes parenting classes will begin soon across Central Washington in English and Spanish! Str...
12/19/2017 4:48 pm
Comprehensive Healthcare CEO Rick Weaver Retiring After 22 Years at Helm
In his 22 years at the helm, Comprehensive Healthcare CEO Rick Weaver has guided the agency through state budget cuts, a near-constant shortage of mental health care providers, and a burgeoning client population. Now the longtime direc...
12/05/2017 10:08 pm
'Giving Tuesday' Benefits ASPEN
The Washington State Employees Credit Union paid it forward this Giving Tuesday. They randomly selected six of their customers and gave them $100 each to do good in the community.
This is WSECU's 4th year participating, and they're trusting their credit union members to put a smile on the face of a person or organization in need, one hundred dolla...
11/09/2017 6:34 pm
Domestic Violence and the Workplace
A recent article on the mybusiness.com website reviews the impacts domestic violence can have on productivity and safety in the workplace. For many years, workplace safety programs have emphasized the potential risks that domestic violence situations can present for the workplace. Individuals experiencing domestic violence may miss work, find it difficult to co...
10/11/2017 10:29 pm
Health Homes Program: Coordinating Client Care
Comprehensive Healthcare is proud to offer Health Homes Care Coordination, a program that provides highly coordinated care, including patient care management, health promotion, follow-up, individual and family support, and referral to community and social support services as needed. The program began in 2013 as part of the federal Affordable Care Act, and it's one of the programs helping states find innovative ways to improve patient care while cutting costs.
10/05/2017 6:59 pm
Registration Open for Event Addressing Gang Violence
Educators, pastors, nonprofit and civic leaders and law enforcement will gather to consider addressing the problem of gang violence with compassion during a special event on Saturday, October 7 at St. Joseph Catholic Parish in Yakima.
Read More
09/28/2017 9:02 pm
Recognizing and Responding to Burnout
In today's modern work environment, burnout impacts far too many employees. Achieving a healthy work-life relationship can be ...
09/19/2017 10:22 pm
Strong Families Program Wins Community Foundation Grant
Comprehensive Healthcare is the recipient of a $7,500 grant from the Yakima Valley Community Foundation to partially fund three additional Strong Families classes in Yakima County. Strong Families is designed to support families by promoting healthy parenting skills, as well as preventing drug and alcohol abuse, domestic violence...
08/31/2017 10:01 pm
Yakima Red Sand Project
On August 31, 2017, you may have seen cracks in Yakima sidewalks filled with red sand, including sidewalks near our Yakima Center. Our Yakima ASPEN (Abuse Support and Education Now) team was an active participant in the global Red Sand Project. "It's a sidewalk transformation project to help raise awareness for those at risk of being traffick...
08/16/2017 7:33 pm
Keeping the Peer Focus in Peer Support
What is Peer Support?
We embrace a Peer Support model here at Comprehensive Healthcare, with Peer Support Counselors working with clients at many of our service sites. Peer Support is a mental health service provided by an individual who uses his or her lived experience of recovery—plus recovery support skills learned in formal certification trainings—to promote hope, empowerment, personal responsibility, self-advocacy, resilience, and recovery in the live...
08/09/2017 5:35 pm
Stories and Tips from First-Ever Mental Health Appointments
You overcame the fear and called up, answered the receptionist's questions, and you have your first mental health appointment set up and ready. So what now? How is it going to go? Every person is different, and every appointment is different. The writers at The Nopebook have pulled together some stories from their writers of their first appointments, and advice they have for people at their first mental health appointment.
Caroline ...
07/19/2017 5:10 pm
How Technology is Supporting Mental Health Care
Making mental health a priority is easier said than done for many. From stigma surrounding mental illness to lack of affordable and accessible care, there are often multiple health care hurdles to overcome for people to get the help they need. However, with resources like Read More
07/11/2017 6:37 pm
Depression in Men: What it Looks Like and What to Do
Depression affects millions of men of all ages and backgrounds, as well as those who care about them- spouses, partners, friends, and family. More than just a dip in mood to response to life's setbacks and disappointments, depression changes how you think, feel, and function in your daily life. It can interfere with your productivity at work or school Depression in men can often be overlooke...
06/26/2017 8:07 pm
The Power of Pet Therapy
When we're facing despair, loneliness, chronic health issues, depression, addictions, or anything beyond our ability to cope, a pet can help ease the pain. He or she can give us a reason to get out of our thoughts to focus on...
06/08/2017 5:18 pm
Grant Brings Mental Health First Aid Classes to Comprehensive
On June 29, Comprehensive Healthcare will be offering Mental Health First Aid training in Yakima. This groundbreaking 8-hour training course gives people the tools to identify when a person they know might be struggling with a mental health or substance use problem and to connect them with appropriate support and resources when necessary.
05/31/2017 12:08 am
A Conversation with our New Vice President
Miguel Messina is our new Vice President for Substance Use Disorder Treatment Services. He joined the Comprehensive team in April 2017.

I was reading random news articles at ...
05/19/2017 6:15 pm
New Children's Book Deals with Effects of Stress
A little squirrel announces that he was once very, very scared and finds out that he is not alone. Lots of little animals have been through scary experiences and react in different ways. Turtle hides and gets a tummy ache, monkey clings, dog ba...
05/08/2017 5:05 pm
Garden Village Meets Special Needs
Garden Village is a skilled nursing facility operated by Comprehensive Healthcare and Memorial Hospital.
Families appreciate the professional and personalized care their loved ones receive. Listen to one story...
05/08/2017 3:29 pm
13 Reasons Why: Considerations for Parents and Families
You may have heard recently about a Netflix series titled 13 Reasons Why based on the 2007 young adult novel by Jay Asher. The story centers on the suicide of the lead teenaged character Hannah Baker. Watching the series can be potentially traumatic for vulnerable teens (and adults) as wel...
04/25/2017 10:41 pm
Meet with us at the Hiring Fair
If you've ever been in the job market, you know how time-consuming it can be to search for openings, fill out applications, wait for weeks to *hopefully* hear back, and sit through several interviews— and then multiply this process by dozens if you're serious about finding a new gig. While there are plenty of good reasons that the hiring process takes so long, there's no doubt that it can be frustrating for both employer and job-seeker alike.
04/14/2017 5:47 pm
When Will I Heal?
By Penney Wilson, Advocate
"When will I heal?" Sad voices, angry voices, desperate voices, all wanting to know, "when will I heal?" As an advocate, I hear this question often. I wish I had a crystal ball that I could wave my hands over and say, "In ...
04/12/2017 10:23 pm
Bullying in the Workplace
While it might seem like a problem you left in your teen years, bullying is actually a fairly common problem in the workplaces, too. In fact, in a 2014 survey of more than 137 million employees, 27% admitted to having directly experienced bullying at work and another 21% have witnessed the bullying of a coworker. That is more than 65 million employees affected by bulling, either directly or indirectly.
So what constitutes bullying in the...
04/07/2017 9:46 pm
Be Informed and Expect Results
By Ron Gengler, Chief Operating Officer
I just attended a national behavioral health and substance use conference. There were several takeaways that I brought home with me.
One: Ensure that consumers drive their treatment by being active in making their plan of care...
04/03/2017 11:37 pm
You Gotta Have Heart: Evidence-Based Practice as an Ally
Before adolescence, it never occurred to me that it was possible...
03/06/2017 4:47 pm
How Addiction Hijacks the Brain
The word "addiction" is derived from a Latin term for "enslaved by" or "bound to." Anyone who has struggled to overcome an addiction—or has tried to help someone else to do so—understands why.
02/28/2017 11:59 pm
Community-Based Treatment: It Works
There is a lot of talk about mental health these days. We hear about violent episodes like shootings in malls or schools. Many express fear and want those people locked up. We read about crises at our state institutions and the result...
02/22/2017 4:48 pm
You Can Become a Victim Advocate

Are you looking for a way to support and give back to your community? Aspen (Abuse Support and and Prevention Education Now) Victim Advocacy Services are always looking for people who want to become advocates for those who ha...
02/14/2017 8:08 pm
Treatment for Co-occurring Disorders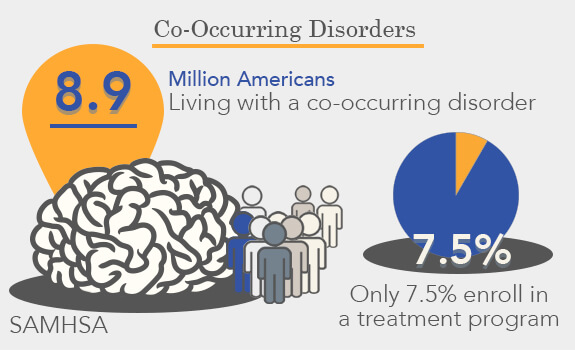 Individuals with co-occurring substance use and mental health disorders have struggled in the past to find the right front door to enter into services...
02/01/2017 7:39 pm
Why Wait? The Roots of Procrastination
For many of us, procrastination is a strong and mysterious force that keeps us from initiating important tasks. The reasons driving this common behavior have not always been deeply understood, but recent research strongly indicates that procrastination is actually an emotional regulation issue, not a time management issue. It's not that we don't have ...
01/19/2017 6:21 pm
The 12 Core Concepts for Understanding Traumatic Stress Responses in Children and Families
The 12 Core Concepts for Understanding Traumatic Stress Responses in Children and Families
1. Read More
12/30/2016 1:02 am
Comprehensive Healthcare CEO Speaks About Mental Health at the Governor's news conference
12/20/2016 6:38 pm
You Are Valuable
Going to get a bit personal during this blog. Over the last four years my brother has struggled to cope with a heart that is dying. Long story short; he must have a heart transplant or he will die. The purpose of this blog is not to seek sympathy, but to acknowledge the strength that someone can muster when faced with a seemi...
12/15/2016 12:46 am
Patient Portal
You Now Have Access to Your Health Information Online!
At Comprehensive Healthcare, you can now view your health information online using our Patient Portal via your computer or mobile device! Features included in the Portal:
•Communicate with us through secure messaging
•View your lab results
•See your list of medicatio...
12/08/2016 6:29 pm
Managing Holiday Stress
Holiday or Hassle: Managing December Stress
The holiday season, along with all of its expectations, seems to catch up to us each year with a special holiday parcel for us full of stress. In order to better focus on the holidays, their meaning, and our connections with friends and families, it is important to get an early start on managing holiday stress.
Dr. Paula Durlofsky, psychologist in private practice in Bryn Mawr, Pennsylvania, suggested some was to "K...
10/24/2016 11:47 pm
9 Inexpensive Ways to Practice Self-Care
We all know that it's important to our physical and mental wellness to take good care of ourselves. But it can be hard to find the motivation for some "me time" when the sun starts setting at 5pm and there's a noticeable chill in the air. And whe...
10/12/2016 3:28 pm
Mentally Ill and Under the Weather: Can I Still Call in Sick?
Employees know to call in sick when they are feeling physically ill and under the weather. But what happens when an employee is not feeling up to par because of a mental illness? The employee may wonder, "Can I still call in sick?" "How much should I share about why I am requesting a sick day?" and "If I do share, will that reflect badly on me?&...
10/06/2016 9:24 pm
Volunteering with Aspen
Volunteers play an important role in our Aspen Victim Advocacy Services teams. Volunteers staff the 24-hour victim advocacy phone line and respond to calls from law enforcement, hospitals, and other providers. Our advocates provide support, information, reassurance, and referrals to survivors of sexual assault and their families.
Watch the video in the link below to hear from some of our vo...
10/04/2016 5:52 pm
Tricks and Secrecy
Here at Comprehensive, we provide four different forms of therapy that help a person deal with the negative thoughts and feelings associated with sexual abuse. These therapies actually work well with any form of abuse. I refer you to our Evidenced Bases Practices page for more information on PCIT, CPT, EMDR and TFCBT ( Read More
09/28/2016 4:46 pm
Do's for Divorced Parents
Navigating the challenges of parenting is difficult enough when everyone lives in the same house. When parents separate or divorce, those challenges multiply. There are a few things parents can do to ensure that children and teens cope with the stress of a changing family structure and maintain healthy bonds with both parents.
Do love your children as m...
09/22/2016 6:06 pm
Strong Families Expands to the Tri-Cities
This fall marks the start of both our 16th year of Strong Families, and our first-ever class in the Tri-Cities. We are so excited to partner with Vista Elementary School in Kennewick to expand this awesome program that gives participants an opportunity to meet other parents, get support and encouragement from certified facilitators, and try new approach...
09/20/2016 10:52 pm
How Does Insomnia Impact Work Performance?
What's on your list of things that cause you to have poor sleep? A newborn child in the home? Worrying about work? Family stress? Medical or dental issues that either prevent you from falling asleep, or wake you up prematurely? Regardless of its cause, a simple thing such as the lack of sleep can have significant impacts on our behavior, thinking...
09/08/2016 6:19 pm
World Suicide Prevention Day 2016
Every year, more than 800,000 people around the world die by suicide according to estimates from the World Health Organization. In the United States, 42,773 people died by suicide in 2014, the highest rate in over 30 years. We also know that for every suicide there are another 25 attempts. Given these numbers, it is likely that most everyone has been touched by suicide in some way, whether as...
08/30/2016 11:31 pm
Congress Passes Legislation to Fight Opioid Addiction
Earlier this summer, Congress passed the Comprehensive Addiction and Recovery Act (CARA) which aims to address the growing opioid addiction problem in this country. CARA was signed into law on July 22, 2016, which marks the first time in decades that comprehensive addiction legislation has been enacte...
08/25/2016 10:38 pm
Recovery is Possible for Dual Mental Health / Substance Use Disorders
An individual who suffers from both chronic mental illness and addition faces a truly difficult situation. These Dual Diagnosed medical conditions often interact with one another. An individual who suffers from untreated chronic mental illness may turn to drugs and alcohol in an attempt to reduce the mental health symptoms. Conversely, excessive drug use can and does make a number of serious mental illnesses worse.
Treatment of dual diagnosis disorders poses a difficult challeng...
08/18/2016 8:41 pm
Time to Recognize a True Champion
The link below will take you to BuzzFeed News. The article you are about to read will change the way you look at rape. If it does not, then you either are already a champion for the fight against all forms of sexual assault or you need to read it one more time without interruptions. The author defines bravery and champions the cause that survivors of abuse need to have their voices heard.
I have written once about how we minimize rape...
08/16/2016 4:20 pm
Communicating a Name Change is Challenging
Businesses try not to change their names for good reason. It's costly. It's essentially undoing what has taken years to establish - a brand. And it takes time and resources to "get the word out".
Much has already been posted on this site about changing our name. Central Washington Comprehensive Mental Health begged for a change. Someth...
08/12/2016 9:47 pm
Proudly Using Evidence-Based Practices
For too long, the treatment of mental illness has been more art than science. Excellent clinicians have used medications and various therapies to make a difference in the lives of their patients and their families. At the same time, many persons suffering from mental illness have had their suffering prolonged because the most effective therapy models have not been made available to them. Many practitioners have been content to do what they do because that i...
08/09/2016 9:08 pm
What Does It Mean to be a Good Dad?
What does it mean to be a good dad?
Once it might have meant providing for and protecting your family. For a new generation of American fathers, however, the definition of what it means to be a good dad increasingly also includes washing the dishes, making dinner or taking the kids to school.
A Today survey of 2,000 moms and dads shows that fathers are more...
08/03/2016 3:45 pm
What Movies Can Teach Us About Children & Emotions
Children often face a rough and bumpy path through adolescence as they learn to navigate the complex world of emotions and develop the skills they need to manage and express these often intense feelings at this stage of their lives.
Now that Pixar's blockbuster children&rsq...
07/14/2016 10:09 pm
Message from Ron Gengler
What an honor
Let me start with I have been working for Comprehensive for 23+ years. During that time I have primarily worked with children, families and adults in one of our outpatient therapy teams. So I have lived a sheltered life when it comes to what Comprehensive o...
07/01/2016 10:23 pm
Affirmative Care for LGBT Individuals
Because of positive momentum in a variety of legal and social areas, it is sometimes possible to forget that individuals who identify as lesbian, gay, bisexual, or transgender (LGBT) are still marginalized in this society. Events like the tragedy in Orlando serve as harsh reminders that the LGBT community still struggles with the negative...
07/01/2016 10:19 pm
Klickitat County Services

Some people even in our own agency do not know much about Comprehensive in Klickitat County. We are located in the southern part of Washington State in the scenic Columbia Gorge. In 1998 Comprehensive starting providing mental health services in Klickitat County and we opened offices in White Salmon and Goldendale which are about 50 miles apart.
In 2004 we started providing substa...
04/14/2016 3:23 pm
Ask Questions
As I was reading before bed this weekend, in my attempt to get less screen time, I was struck by a quote in one of my favorite books, The Little Prince: "Grownups like numbers. When you tell them about a new friend they never ask about what really matters. They never ask, what does his voice sound like? What games does he like to play? [...] They...
04/12/2016 6:54 pm
Why We Teach Youth Mental Health First Aid
Youth Mental Health First Aid is an 8-hour training designed to teach adults about how to recognize and respond appropriately to a young person who may be developing or experiencing a mental health challenge. First developed in Australia in 2000, Mental Health First Aid has been delivered to U.S. audiences since 2007 and is used in 23 countries around the world. In the U.S. alone, ov...
04/07/2016 7:11 pm
National Alcohol Screening Day
April 7, 2016 is National Alcohol Screening Day. The National Institute on Alcohol Abuse and Alcoholism (NIAAA) has produced a guide for professionals who work with youth titled "Alcohol Screening & Brief Intervention for Youth" (http://goo.gl/vZxINt).
According to this publication, 1 in 3 children starts drinking by the end o...
04/04/2016 6:54 pm
The Numbers: Teen Depression and Drug Use
Each year, the Substance Abuse and Mental Health Services Administration (SAMHSA) compiles a report on a variety of behavioral health indicators based off responses gathered from the annual National Survey on Drug Use and Health. This report, called the Behavioral Health Barometer, offers a look at both the national data and the data for each state. It's a usefu...
04/01/2016 10:39 pm
Comprehensive Ready to Meet Needs
Comprehensive has always been ready to step up to meet needs. First and foremost, we are about meeting the needs of patients with mental health or substance use disorders. We are also about helping our communities and partners to do the same. That is who we are.
In February 2015, Washington State was the defendant in a lawsuit about the timeliness of access to evaluation for competency in criminal cases and for the timeliness of access to restoration services. When t...
03/18/2016 6:02 pm
Comprehensive White Salmon Speaks Spanish
The White Salmon office is excited to be able to provide better customer service to our Spanish speaking community m...
03/11/2016 7:28 pm
Fostering Mental Health in the Workplace
A recent article in the Huffington Post reported on efforts in the UK to promote conversations regarding mental health among corporate executives with the goal of creating a workplace culture that fosters mental health.
After attending a February meeting with British business leaders, Prime Minister...
03/08/2016 5:17 pm
Marijuana and Workplace Safety
Now that recreational marijuana use is legal in Washington State, we frequently receive questions about the impacts of marijuana in the workplace from managers and supervisors in organizations who contract with us for employee assistance program (EAP) services.
While recreational use of mariju...
02/26/2016 10:50 pm
Does Spanking Really Work?
This blog is a little different.

Comprehensive has several programs to help parents who may be struggling with their kids. One of the programs is Multisystemic Therapy (MST). You can click on this program by going through our services radio button link and then through the Evidenced Based Practices. Or just click here.

<...
02/16/2016 12:48 am
5 Myths About Human Trafficking
In my role with Aspen Victim Advocacy Services, I come across a lot of misconceptions about trafficking and exploitation. Most people are well-meaning, but misinformed about what trafficking means, where it occurs, and who can be a victim. Often I will hear statements like "That doesn't happen here" or "They chose that job" or "There's nothing I can do." To dispel some of these misunderstandings, the following is a list five myths about human tr...
01/23/2016 12:42 am
Exciting Place to Work
These are exciting times to come to work at Comprehensive. If you take a look at the current job opening link on Comprehensive's home page you'll find over 70 job listings. New jobs are listed nearly every day. There are really great job opportunities for persons with all types of skills and education. If you are a caring person who thrives on helping others and working in a team environment, we have a place for you.
I'm often asked why ...
01/12/2016 11:03 pm
Death Rates on the Rise
A recent study by Princeton economists Angus Deaton and Anne Case found that death rates are on the rise for middle-aged white Americans, particularly those with lower educational levels. Looking at mortality data from the Centers for Disease ...
12/31/2015 12:02 am
Last Week Tonight Comments on State of US Mental Health System
In a recent episode of the HBO series Last Week Tonight with John Oliver, host John Oliver examined the current state of the U.S. mental health system. First pointing out how rarely we talk about mental illness and then showing how incorrectly we talk about it once the topic finally comes up, the segment focuses on how disorganized and underfunded the mental health system is. By pointing out the ways in which our system is lacking—for instance, that 2 million people with mental illness ...
12/23/2015 10:43 pm
Yakima Herald Editorial Calls Comprehensive Service a Win
Win-win-win as jail makes transition to mental health
Yakima Herald-Republic Editorial Board

It's unusual — almost ironic — that two serious governmental problems provide a solution to each other, and at the same time, offer an opportunity for a ...
12/15/2015 6:38 pm
Don't Feel SAD
Winter in Central Washington, for some, brings on a feeling of sadness, more specifically SAD, or Seasonal Affective Disorder. SAD is a treatable condition that is different from other types of depression. SAD begins in the fall and lifts in spring. The seasonal aspect of SAD may be related to the body's na...
12/11/2015 8:16 pm
Suicide Safe
We know that suicide is the 10th-leading cause of death in the U.S., killing over 41,000 people every year. Alarmingly, about 45% of those who die by suicide have had a visit with their primary care provider in the month before their death. Unfortunately, not all medical professionals have the tools and resources to adequately screen patients for suicide risk and intervene when necessary.
To address this concern, SAMHSA (the Substance Abuse and Mental Health Services Ad...
11/25/2015 8:34 pm
Take Time to Listen
The holiday season can be stressful. Often we don't seem to have enough time, money or patience as we try to buy the right present or see the right people.
Many of us also want to give to those in need so we take on extra tasks. Much of our time is spent thinking about the future (what I n...
11/20/2015 5:39 pm
Unplugged Parenting
In today's busy, fast-paced world, parents have many demands that compete for their time and attention. Because many of these demands are inevitable, like jobs and housekeeping, parents often struggle to find time to connect with their children on a regular basis. Children of all ages seek one thing from their ...
11/16/2015 11:25 pm
Good and Cheap Cookbook
We know that eating well plays an important role in recovery. Eating appropriate and nutritious foods ensures that our bodies have the fuel and building blocks we need to stay healthy and active. However, eating well on a limited budget is a significant challenge for many of our clients. Our stores are filled with cheap and quick to prepare processed foods. Many of these prepared foods contain unhealthy amounts of salt, fats, and sugar.
For her master's t...
11/05/2015 11:06 pm
New Way to Treat Schizophrenia
For a long time, medication has been the primary treatment tool for behavioral health interventions for individuals diagnosed with schizophrenia. New research cited in a recent New York Times article (http://www.nytimes.com/2015/10/20/health/talk-...
10/23/2015 6:04 pm
Successful Transition to ICD-10/ DSM-5
October 1, 2015 was the deadline for all healthcare providers across the United States to switch to the 10th revision of the International Classification of Diseases (ICD) – also known as ICD-10 – for billing purposes. The ICD-10 codes are used to describe the condition the healthcare provider is treating.
In the behavior...
10/13/2015 9:31 pm
Walla Walla County Jail Inmates Get New Behavioral Health Services
Many inmates in the Walla Walla County Jail suffer from mental health or chemical dependency illnesses. In response, the Walla Walla County Department of Corrections has instituted new programs to provide behavioral health treatment and support for inmates. Using funds from a 0.1% sales tax started in 2012, inmates will be screened...
10/01/2015 11:58 pm
Change Your Feelings by Changing Your Behavior
Get Up and Get Moving
One of the most effective treatments for depression is behavioral activation. Behavioral activation has its roots in Behavioral Therapy but now is regularly used as a component of Cognitive Behavioral Therapy (CBT). Depressive symptoms include lack of motivation, tiredness, social withdraw...
09/29/2015 11:23 pm
Virginity Can't Be Taken
Virginity is something that is given, never taken.
For the last 23 years I have specialized in working with children and adults who have been victims of sexual abuse. I was working with a person (going to call her B) who was sexually abused from the age of something to something (four consecutive years). The details are important to B,...
09/24/2015 10:24 pm
Six Reasons to Become a Victim Advocate Volunteer

At Comprehensive Mental Health, Aspen Victim Advocacy Services relies heavily on volunteers. Not an expert on advocacy? That's okay! Several times each year, Aspen provides extensive core training for volunteers to prepare them for the important work they're about to start. Her...
09/22/2015 10:19 pm
Mental Health Stigma is Scapegoating
Let's face it. Stigma about mental illness and other behavioral health disorders is a big problem. The majority of the public in the United States have stigmatizing opinions about mental illness. This is not limited to the uninformed. Professionals and even some mental health professionals ascribe stereotypes to persons with mental illness. Sensatio...
09/16/2015 4:16 pm
Could You Respond to a Crisis?
Picture this: You're loading groceries from your shopping cart into your car when you're startled by a man yelling at a car a few parking spaces away. As you look closer, you see that the car is completely empty, and in fact, there isn't anyone near him at all. The man is gesticulating wildly, shouting profanity, and seems to be arguing with someone only he can see. You contemplate just shaking it off and heading home, that is, until you see an elderly woman pushing her cart...
09/10/2015 11:08 pm
World Suicide Prevention Day

Suicide is a serious problem worldwide. In the United States, about 40,000 people will take their lives this year.
Suicide risks vary widely, but research shows that certain life experiences can influence people to consider taking their lives. Those experiences include: drug and alcohol abuse, untreated mental illnesses, abuse, trauma, lack of access to mental health services, poverty, bu...
08/28/2015 9:52 pm
Marijuana in the Workplace
It's Legal, Isn't It?
Washington State's legalization of marijuana may have created a pit fall for unknowing job seekers. Not only does the State allow for marijuana to be used in accordance with a physician's prescription, but it can also be used recreationally. Seems like there shouldn't be any confusion, right? Unfortunately, it's still a bit hazy.
Many employers that had previously established drug free workplace policies, have made no c...
08/19/2015 5:54 pm
You Can't Spoil Your Kids with Too Much Time
You can't spoil your kids with your time.
Over the years I have worked with families who have struggled with trying to find a balance in meeting the day to day demands of life and helping their kids deal with behavior problems, depression, drug use, anxiety and trauma. What I have found is we are sometimes trying to balance things that are not of equal value ...
08/14/2015 6:33 pm
Walla Walla - One Year Later
Central Washington Comprehensive Mental Health's first year in Walla Walla continues to be exciting, challenging, and promising. Walla Walla is a wonderful community and has extended a very warm welcome to us. Comprehensive staff is privileged to be par...
07/31/2015 5:53 pm
5 Ways to Reduce Workplace Stress
If you suffer from anxiety, you are not alone. A recent study released by the Substance Abuse and Mental Health Services Administration (SAMHSA) indicates that 4.3 million Americans who work full-time experienced some form of an anxiety disorder in the past year. That is approximately 3.7 percent of the working population (aged 18 or older).
Medical Daily, a website dedicated to covering health and science news, provides the following tips for reducing anxiety and creating...
07/28/2015 6:09 pm
Out of the Darkness
Most people will experience depression at some point in their life. Typically, this means feeling a little down or out of sorts about a particular loss or disappointment. Because we use the word depression to describe these typical periods of feeling low, it is hard for most of us to appreciate the levels of despair and hopelessness that are common when someone experiences an episode of sever...
07/23/2015 10:20 pm
"Behavioral Healthcare" - What The Heck Does That Mean?

"Behavioral healthcare" is becoming a commonly used term in the realm of healthcare. But what is behavioral healthcare, really? I discovered that the answer depends on when the question was asked.

"Behavioral health" in the 70's and 80's referred primarily to behaviors that prevented illness and promoted health. Like the thing...
07/20/2015 5:59 pm
A Moment for Parents

Parenting is said to be the hardest task someone will ever undertake. It is also said that parenting is the most rewarding task we will ever undertake. Both statements are true but there are skills that can be learned that make the rewards worth all the work.

One of these parenting skills is Special Time. It is well understood that children respond positively to positive attention. Special Time teaches that a daily structured one on one time with each child can have very posi...
07/14/2015 5:23 pm
A Journey Toward Mindfulness
About 15 years ago I received training in Dialectic Behavioral Therapy (Marsha M. Linehan, University of Washington). I had heard of mindfulness but did not understand how using mindfulness skills could be used in therapy. We were starting a Dialectic Behavioral Group at Comprehensive and needed to continue learning and practice the skills from the book Skills Training Manual for Treating Borderline Personality Disorder (Marsha M Linehan, Guilford Press). A small...
07/10/2015 9:43 pm
Comprehensive Commits to Meaningful Use

In 2009 Meaningful Use was introduced as part of the "Health Information Technology for Economic and Clinical Health (HITECH) Act. Meaningful Use is a voluntary incentive program meant to encourage the adoption of a certified Electronic Health Record (EHR). It provides a set of measures and standards for collecting and storing critical patient information. Each calendar year eligible professionals (Dr.'s ARNP, PA's) must attest to successfully meeting...
07/07/2015 6:50 pm
Three Key Steps to Reduce Hospital Readmission
Three key steps for reducing hospital readmission.
Hospital stays are never fun. People poke and prod, the food is not great, and let's face it, you're either hurt or sick. I have never heard of anyone who wants a quick trip back to the hospital, but that is exactly what happens to 1 in 5 individuals as reported by the Center of Medicaid and Medicare...
05/05/2015 11:19 am
The Right Fit: 10 Questions to Ask a Counselor
As a counselor in Yakima WA for the last 23 years I get calls from folks asking who I think would be a good counselor for them.I learned a long time ago to only give the names of counselors I would trust with my own children. There are counselors that make me a little nervous, but I will never tell someone not to see them, it is just bad karma. I will give folks that call me a list of questions they ca...
05/04/2015 2:50 pm
Break the Silence, End Sexual Violence
High profile disclosures of rape in other communities, however old and seemingly far away, because of the ensuing media attention, affect us right here in Yakima.
Sexual violence, rape, molestation, child sexual abuse, sexual harassment, gang rape, commercial sexual exploitation; is the topic in the news, around the table, in the office. Everyone has an opinion about the allegations, the offender and the victim. Accused rapists include coaches, celebrities, priests, professionals, nei...
04/16/2015 8:07 am
Mental Illness: Our Words Make a Difference
Have you ever heard one of your friends say something like: "The weather is so schizo today; rainy one minute, sunny the next." Or, "Wow, you are so OCD, just pick one." Or perhaps, "I'm so depressed, I could just shoot myself."
When psychology terms enter into common use, it seems pretty harmless at first. It is just a quick and easy way, a shortcut, for describing how we are feeling or what is going on with us. Unfortunatel...
04/02/2015 1:54 pm
Mental Illnesses Are More Common Than the Big Three (Cancer, Diabetes and Heart Disease)
Mental health issues are a part of everyone's lives. One in five of us in the United States have a diagnosable mental disorder National Institute of Mental Health). That's 60 million people. One in 20 of us have a serious mental illness such as schizophrenia or bipolar disorder. One in ten of our youth have experienced a period of serious depression. Mental illnesses are more common than the big three of cancer, diabetes and heart disease ...